The greatest advantage of implant dentistry is in the fact that one or more of the lost teeth can be replaced with a prosthetic device, thereby without affecting the remaining healthy teeth. The prosthetic solution meets both functional and aesthetic requirements.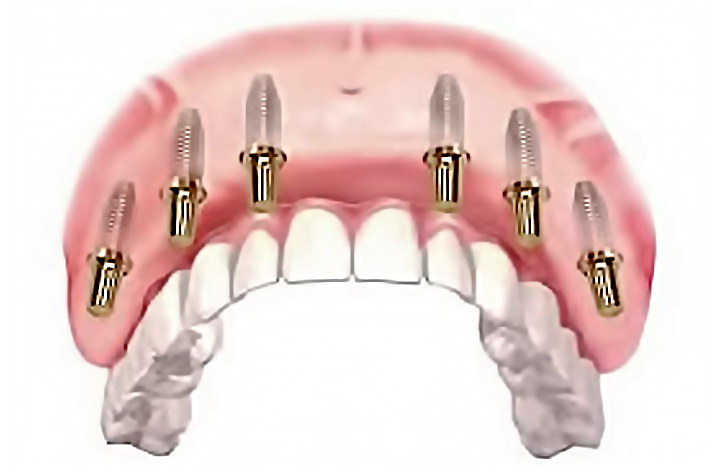 Even when the bone into which implants are to be placed is of insufficient strength or volume, it can be augmented by the addition of artificial bone. This is a standard oral surgery procedure and does not represent any risk to the patient. After just 6 months from the moment artificial bone was implanted, it becomes an integral part of the natural bone, and thus the preconditions for implant placement are achieved. After an implant has been placed, it should remain in the bone for at least 3 months to place permanent crowns (bridge) onto it. Crowns can be made of various materials, and the final selection depends both on the particular situation and on the patient's budget.
Although for the implant placement procedure to be successful implants should not be overloaded, in over 90% cases it is possible to place temporary teeth onto them immediately after the procedure. In such manner the patient is enabled to function normally during the period of implant osseointegration. After just half an hour from the procedure, the patient can go back to his daily activities.
Learn more about implant dentistry and materials.
Learn more about bruxism (grinding of teeth).
Learn more about disinfection and sterilisation.
Schedule a first visit free of charge now: 051688380 (8 am - 8 pm)