Veneers are a fixed prosthetic solution for aesthetic correction of the teeth in case of any of the following indications: teeth discolouration; small or short teeth or large gaps between teeth and very visible fillings on the front teeth.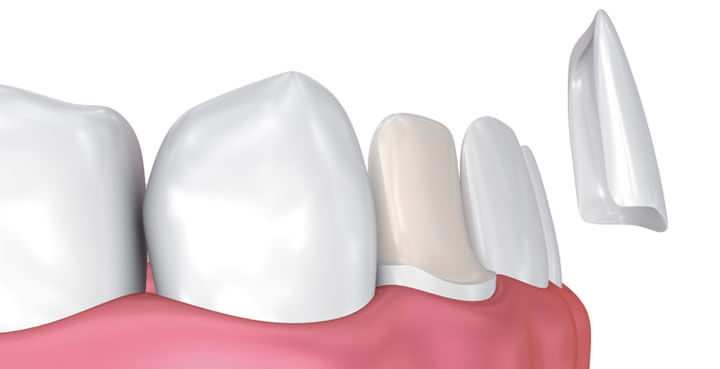 Before the placement of the veneers, the surface of the teeth is sanded down (very lightly), after which an impression is taken so that veneers can be prepared in the laboratory. Dental veneers are prepared individually for each patient and, once they are finished, they are glued onto the original teeth. It should be noted that, unlike crowns, veneers are only glued to the outer side of the teeth. The ceramic of the veneers is more resistant to discolouration than the original tooth's enamel, and its transparency makes it possible for light to pass through allowing the teeth to retain their natural appearance.
Learn more about implant dentistry and materials.
Learn more about bruxism (grinding of teeth).
Learn more about disinfection and sterilisation.
Schedule a first visit free of charge now: 051688380 (8 am - 8 pm)